R&J Strategic Communications Announces Key Staff Additions
R&J Strategic Communications, a full service integrated marketing and public relations agency, announces the hiring of Stephanie Agresti as Assistant Account Executive and the promotion of Erin Ally to Account Coordinator. These two moves will bolster the agency's professional staff and add additional resources to accommodate the firm's continuing growth following the firm's recent strategic rebranding.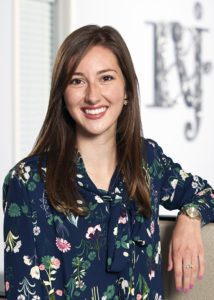 Agresti will play a pivotal role in R&J's healthcare and consumer products practice areas where she will assist in the development and execution of public relations, media relations and social media campaigns, driving a variety of tactical actions for her clients. Prior to joining R&J, Agresti served as Account Coordinator at UpSpring PR in New York City where she focused on the interior design and hospitality industries. She also served as a corporate communications and media relations intern at Scholastic Inc. in the summer of 2014 and a publicity intern at Princeton University Press in the Fall of 2013.
A resident of Tewksbury, N.J., Agresti graduated summa cum laude from The College of New Jersey (TCNJ) in 2015 with a Bachelor of Arts in Communication Studies and minors in both Professional Writing and Art History. She is a member of Phi Beta Kappa and a 2014 New York Women in Communications, Inc. scholarship recipient. During her time at TCNJ, she served as an editor-in-chief of The College of New Jersey's chapter of Her Campus, and was a writing and Italian language tutor at her college's tutoring center.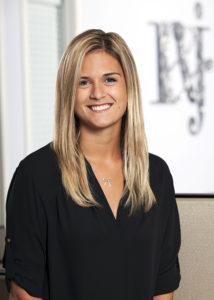 In her new position, Ally will be a part of both the public relations team and digital services group, assisting with the integration and implementation of traditional and social media strategy for a number of R&J's clients. Her area of expertise is in helping to build brand awareness while helping to achieve desired business goals of R&J's clients through the management of digital resources.
Ally started her career at R&J Strategic Communications as an intern in 2015, and quickly demonstrated her ability to add significant value to the agency and its clients. Prior to that, she served as a public relations and events intern with Move for Hunger, a non-profit hunger relief organization located in Asbury Park, NJ. In this role, she worked to organize nation-wide food drives and fundraising campaigns, as well as conducting media relations outreach for the organization.
A resident of Phillipsburg, N.J., Ally graduated cum laude from Monmouth University with a Bachelor of Arts in Communication with concentrations in Public Relations and Journalism. While attending Monmouth, she served terms as both president and director of philanthropy for Zeta Tau Alpha. She was a Public Relations Student Society of America member, completing her practicum working on campaigns for the University's in-house PR firm. She was also a student government senator and a contributing writer for the university's newspaper, The Outlook.
"Both Erin and Stephanie have proven to be great assets to our expanding team as we continue to grow and to add significant value for our clients," said John Lonsdorf, President of R&J. "Stephanie and Erin have brought a wide variety of experience and expertise to our staff, and have already made their mark through their focus on delivering high-value integrated marketing services to our clients."