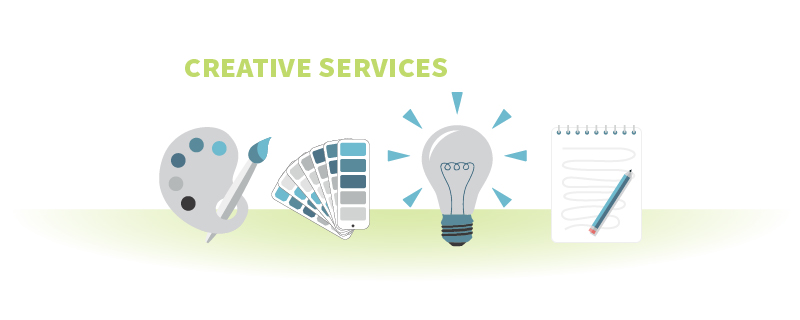 Marketing Communications
Graphic Design
Web Design and Development
Branding
Advertising (Online/Offline)
Email Marketing
Let R&J help you shine.
Our talented team of award-winning marketing and design professionals will design and implement a creative campaign tailored to meet the individual voice and needs of your business.
It's hard to stand out from the crowd, which is why every business needs a strong brand to define itself. By developing and implementing an effective branding strategy, we can help you build your brand from the ground up or enhance what you have already created.
Regardless of channel or tactic, all communication needs to be eye-catching, innovative, and compelling. That's where our talented group of marketing and design professionals comes in. They are experts in communicating concepts, both simple and complex, with designs that are original, crisp, clean and clever. With award-winning design talents ranging from print, to web design, to brand development, and out-of-home, our team delivers superior results for all of your design needs.
Related Clients