R&J Helps CRE Client Mark One-Year Milestone of Custom-Built Group Home for Residents with Disabilities
Just over one year ago, R&J's client Atkins Companies, a leading NJ-based commercial real estate firm, completed the construction of a 4,700-square-foot group home for SMILE of Hopatcong, a 501(c)3 nonprofit dedicated to providing homes for adults with developmental disabilities. Five residents moved into the new space located in Hopatcong, N.J. last year, which was custom-built to accommodate adults with special needs. Fully funded by Atkins Companies, the home is equipped with oversized bathtubs, ADA-compliant shower stalls with seating, extra-wide staircases and hallways, and multiple kitchens and living areas. One year later, the residents have made this house into a home, thriving with their newfound sense of independence.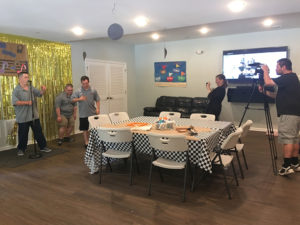 To help celebrate this significant milestone, R&J's B2B team worked with SMILE to coordinate a press event around the one-year anniversary of the home that featured tours of the space as well as interviews with the residents and Bob Atkins, Managing Partner of Atkins Companies. R&J prepared a media alert to distribute to a targeted list of local broadcast, print and online reporters, inviting them to the exclusive tour and secured interest from New Jersey Herald, a daily local print and online newspaper with a circulation of 9,806 and an online reach of 159,680 unique visitors per month. R&J also conducted extensive follow-up with local broadcast stations and secured attendance from FIOS1News, a former local news station owned by Verizon.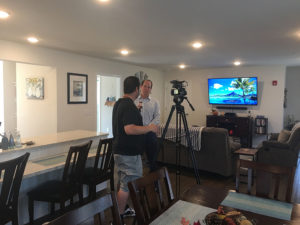 As a result, R&J was able to help Atkins Companies highlight this great project while also giving SMILE of Hopatcong some much-deserved recognition for the tremendous work they are doing on behalf of the intellectually and developmentally disabled population.
Coverage: