As we continue to navigate the COVID-19 pandemic, healthcare, behavioral health and addiction treatment services have never been more essential. Now more than ever, clear, concise and accurate information is paramount to both the health and safety of our communities as well as to that of the healthcare professionals providing these lifesaving services.
Not only are our healthcare providers faced with near insurmountable challenges around caring for the vast number of individuals that have contracted COVID-19, during these uncertain times, there is also an enormous influx of those who need behavioral health and addiction treatment support and services. The emotional and financial strain of social distancing and the accompanying economic fallout has caused a ripple of mental health and addiction challenges as people struggle to cope with unprecedented emotional and financial stressors.
During this critical era, R&J is proud to work with many of the region's leading providers of healthcare, behavioral health and addiction treatment services. Over the past several weeks, R&J's Healthcare team has been working around the clock to provide our clients in the healthcare industry with the experience-backed communications and marketing counsel that is crucial during these difficult times.
Learn how our team is making a difference for our healthcare clients during the COVID-19 crisis:
RWJBarnabas Health
As New Jersey's largest integrated healthcare delivery system, RWJBarnabas Health provides treatment and services to more than three million patients each year, making concise, proactive and accurate communication vital during the COVID-19 outbreak. Since the onset of COVID-19 in the region, R&J provided the health system with strategic counsel and drafted critical communications to alert patients, visitors, employees and the communities that surround its facilities to updates and policy changes as well as available COVID-19 resources.
Leveraging our strong media relationships, R&J fielded countless media inquiries and coordinated opportunities with RWJBarnabas Health experts for both hyperlocal, regional and national news outlets. Levering our expertise and through proactive outreach, R&J secured opportunities that honored healthcare heroes, disseminated critical physical healthcare information to the public and positioned the health system's doctors as leading experts in their fields.
CarePlus NJ
As a pioneer in integrated primary, behavioral health care and addiction services for adults and children in northern New Jersey, CarePlus provides comprehensive, integrated treatment through over 70 programs designed to meet the full spectrum of health and wellness needs for adults and children in the communities it serves. With locations across Bergen County, New Jersey, a county that has been hit harder than entire states across the nation, it was crucial for CarePlus to effectively communicate the many essential health services still available for those with behavioral health and substance use disorders
R&J took a proactive, strategic approach to media relations in order to help CarePlus highlight new and ongoing initiatives and resources that would help the community cope with COVID-19. Keeping a close eye on the news cycle, R&J inserted CarePlus into many ongoing conversations surrounding COVID-19 and mental health including navigating the mental and emotional tolls of and pregnancy, unemployment, and social distancing while highlighting the resources available through CarePlus for those in need.
ReachNJ
As an addiction hotline funded by the State of New Jersey, ReachNJ provides residents with resources and referrals to comprehensive addiction treatment and recovery support services. With experts immediately available and accessible 24/7, it was critically important to communicate that this vital resource is in place for those who may find themselves coping with a new or ongoing substance use disorder challenge, those who are in recovery and fear relapsing during these stressful times, or for those concerned about loved ones that fall into these categories.
R&J was able to secure media placements that elevated awareness of the call line and its support services.
Strategic, Comprehensive Communications
With a deep healthcare practice, R&J recognized we were uniquely positioned to provide information and resources to the media in a timely, concise and all-inclusive fashion. With a wide scope of professionals with expertise that spans virtually all aspects of primary care, behavioral health and addiction treatment and services, R&J compiled a roundup of client experts available for comment on a variety of health issues related to COVID-19.
As a result of this outreach, R&J's healthcare practice secured an NJTV News segment that featured three of our clients – CarePlus, Integrity House and ReachNJ.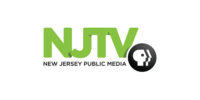 Social Distancing Making Addiction Recovery More Difficult 
During this unprecedented public health crisis, R&J's deep experience in the healthcare, behavioral health and addiction spaces enabled us to not only assist industry leaders in communicating vital public health information but also effectively positioned us to make a difference in the rapidly evolving COVID-19 news cycle.
Related Clients