We've yet to determine what the long-term economic impacts of the COVID-19 crisis will be, but the immediate impacts on the US economy have been decisively and widely disruptive. Executive orders issued by governors across the country have directed retailers to close their doors, and millions of workers have been laid off, furloughed or taken pay cuts. This has led retail sales to suffer record drops, and brought many industries to a near halt. Needless to say, financial decisions during COVID-19 are not being made lightly. The shift in consumer spending almost entirely toward necessities has forced many brands to reevaluate how they engage with consumers. At the same time, consumers are closely scrutinizing the brands and organizations they support, and the value their products and services deliver during these troubling times.
Over the past several weeks, R&J's Consumer team has worked closely with our clients to quickly pivot marketing strategies and messaging for product launches and brand awareness efforts to reflect the current reality and consumer sentiment and concerns.
Learn how our Consumer, Digital and Creative teams helped clients navigate this global pandemic and communicate with their audiences:
Polaroid
Polaroid is one of the world's most trusted, respected and recognizable brands, with a rich 80-year history built primarily on analog instant cameras and film. The brand's DNA is centered around making human connections and sharing life's most precious moments using the tangible and physical medium of instant photography. As social distancing measures were being urged, and states started issuing stay-at-home orders, Polaroid was in the middle of launching the latest addition to their analog instant camera offering, the Polaroid Now.
It quickly became clear that it could be quite some time before people would feel comfortable gathering with friends and family, the scenarios where instant cameras have become the most ubiquitous. Leveraging our years of experience with consumer electronics, photography and lifestyle media, R&J swiftly adjusted our already in progress media relations campaign to reflect the new reality being faced by people across the country. New messaging focused on how Polaroid cameras and film can be used to share stories, offer encouragement and as a creative escape for people who need a few moments to disconnect. R&J was able to secure launch coverage during this uncertain time with several top-tier publications including CNET, COOL HUNTING, Input and PCMag.
Saint Francis Veterinary Center of South Jersey
The uncertainty around COVID-19 is not just limited to people, but also extends to our pets. As the outbreak started in the U.S., questions arose around if pets are vulnerable to the virus, if they can spread it to humans, and how quarantine could affect your pet's overall health. Pets are our family members, and understandably, pet owners are concerned about their animals' well-being. Named the 2019 Accredited Practice of the Year in North America by AAHA, Saint Francis Veterinary Center of South Jersey is a two-location practice serving pets and their family across southern New Jersey with 24/7/365 emergency, specialty and overall wellness care. R&J worked with Saint Francis to quickly enact an integrated communication approach to address the constantly evolving situation and its impact on the practice's clients.
Under Governor Murphy's executive orders, veterinary practices are considered essential businesses, as they provide life-saving services to our furry family members, but it requires practices to enforce social distancing measures. In order to keep Saint Francis's clients and staff safe, the practice enacted a curbside concierge service, limiting entry into the building just to staff members. To communicate the new policy to clients, the R&J Digital and Creative teams designed a social media campaign to inform customers of the new policy, how it works and how to stay connected throughout their pet's visit. Using a combination of infographics, social media posts and Instagram stories, the R&J team was able to help Saint Francis clearly communicate policy changes to pet parents.
Additionally, through proactive media relation efforts, the R&J Consumer team was able to secure media placements for Dr. Karyn Collier, Medical Director of Wellness Services at Saint Francis, to discuss the growing concerns around the coronavirus and pets with area broadcast outlets.
HealthyLine
HealthyLine is the world's leading provider of far infrared heat therapy mats made with natural hot stones. The NYC-based company is committed to promoting health and well-being through the use of their innovative therapeutic mats. When New York City and New Jersey emerged as national hot spots in the COVID-19 outbreak in U.S., the HealthyLine team decided to do everything in their power to help protect the health and safety of the brave men and women fighting on the front lines of the epidemic. The company donated thousands of face masks, gloves and additional medical supplies to healthcare workers and first responders in New York and New Jersey through events in front of their Midtown Manhattan store, as well as donations to healthcare providers at Bergen New Bridge Medical Center in Paramus, N.J. and Integrity House in Newark, N.J.
R&J is proud to have raised awareness of the donations among front line personnel in need of PPE through paid and organic social media campaigns, and to have helped facilitate the donations to Integrity House and New Bridge Medical Center. HealthyLine's generous donations were also highlighted in coverage on several local Patch and TAPinto sites in New York and New Jersey and through broadcast coverage on WMBC TV.
Strategic, Comprehensive Communications
During this unprecedented time, R&J Strategic Communication's 30 years of experience working with consumer brands has enabled us to quickly help our clients pivot their messaging to suit the current climate and keep their audiences informed through a comprehensive, integrated communications approach.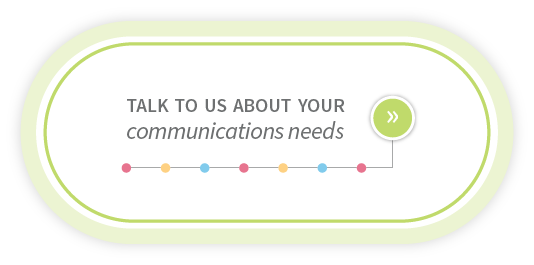 Related Clients