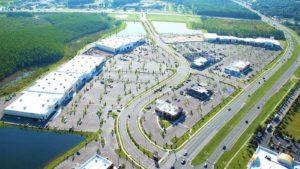 The Crosslands shopping center located in Kissimmee, Florida on West Osceola Parkway includes 529,300 square feet of retail space, including Hobby Lobby, Marshall's, Starbucks and Outback Steakhouse. The former owners, Tupperware Brands, has sold the shopping center to a foreign investor, represented by R&J client The Hampshire Companies. 
The deal was covered by the Orlando Sentinel and features Robert Schmitt, a principal of The Hampshire Companies. Schmitt shares his insight on how the Orlando submarkets have resulted in a sharp increase in tourism recently,
Read the coverage in the Orlando Sentinel here. 
Tweet